Jennifer Long
Executive Director
Originally from Dallas, TX,  Jennifer Long has been the director of Casa Marianella since 1998.  Jennifer's initial training and inspiration in homeless services was a year of service with the Los Angeles Catholic Worker in 1978. She received a degree in Social Philosophy from UC Santa Cruz and a Masters degree in ESL from UT Austin.
Melissa Buhrt
Originally from Indiana, Melissa started her journey at Casa Marianella in 2009 as a Keep Austin Housed Americorps member. Before coming to Austin, Melissa earned a degree in International Studies and Spanish from Indiana University Bloomington. She also attended Lauterstein Conway School of Massage and is a licensed massage therapist. She has studied in Barcelona, Spain and Costa Rica. She has traveled throughout Europe and Mexico. Melissa enjoys learning from Casa residents and community members and is constantly inspired by their strength and resiliency. She continues to to work at Casa because she loves the community that continues to grow and change. She wants to be a part of a community focused on welcoming immigrants.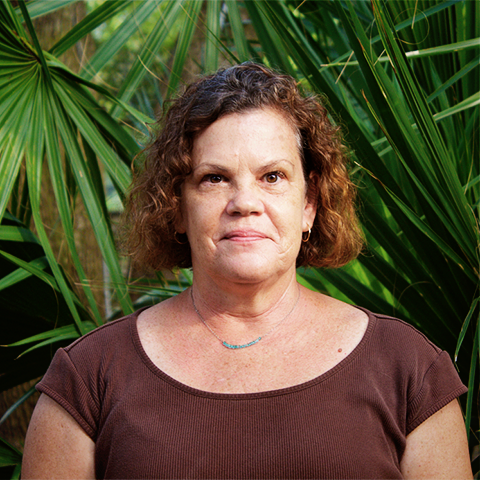 Paula Blaha
Paula Blaha grew up in many places and came to Austin after high school to pursue a music degree from U.T., where she studied organ with Frank Speller and eventually received degrees in computer science and linguistics. She has lived for a month or two at a time in Tunisia, Egypt, Czech Republic, Germany, Italy, and Mexico, and has traveled through many parts of Europe and Mexico.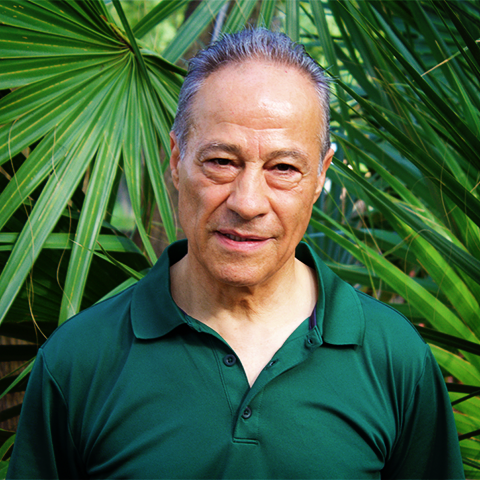 Hector Kuhn Naranjo
Born in Bolivia, Hector grew up in Peru and Colombia, and lived in Germany for 30 years. He received his Diploma of Traditional Chinese Medicine at "Shou Zhong" in Germany (2001) and his Masters Degree in Oriental Medicine at "AOMA" in Austin, TX. He has traveled to several countries in Africa, Asia, Europe, South American and Central America. He came to Casa to serve the underprivileged Hispanic community and refugees. He has worked at the "Clinic for Oriental Medicine" in Casa Marianella for 7 years.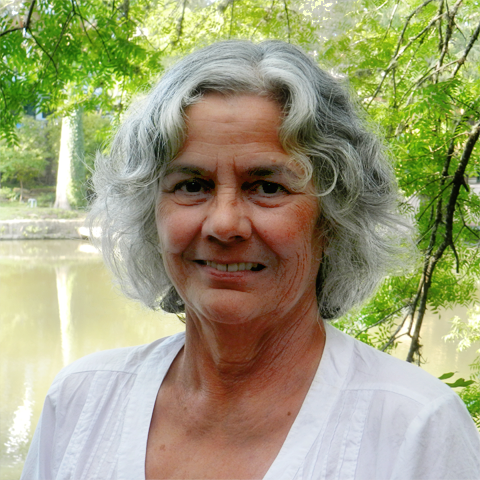 Mercedes 

Wanguemert-

Peña
Chapman College
Political Science – such a long time ago!
Kate Poor
Originally from Boston, MA, Kate studied in Ithaca, NY for four years, where she received a B.A. in American Studies and Feminism, Gender, and Sexuality Studies from Cornell University. After graduation, she moved to Mumbai where she worked for an artists' co-op and an aftercare community run by and for survivors of human trafficking in India. Her interest in immigration issues stems from her parents' human rights activism and prompted her move to Austin to work with Casa Marianella. As a new Encargada, Kate has been inspired and humbled by the radical care, resilience, and love that uphold the community at Casa.
Julian Root
Julian grew up in Philadelphia, and worked as a musician and bicycle messenger. He later moved to Guatemala, where he spent four years managing a used bookstore and playing in the country's only bluegrass band. He began volunteering and later working at Casa Marianella after returning to the US in 2019, keenly aware of the social divide in Guatemala which privileged his life there.
Drew Bernstein
Drew is from New York, and graduated from McGill University with a B.A. in anthropology. She spent time this past year working at a migrant shelter in Southern Mexico, a powerful experience that compelled her to continue working with immigrant communities in the U.S. She is grateful for the opportunity to join and serve the inspiring Casa community!
Lauren Hodges
Lauren studied geography and Spanish at UT Austin. She has traveled in Spain, Mexico, Japan and Eastern Europe. Lauren has spent the last two years working at Any Baby Can of Austin and hopes to become an immigration attorney. She began volunteering at Casa in college and is so excited to be back as a staff member!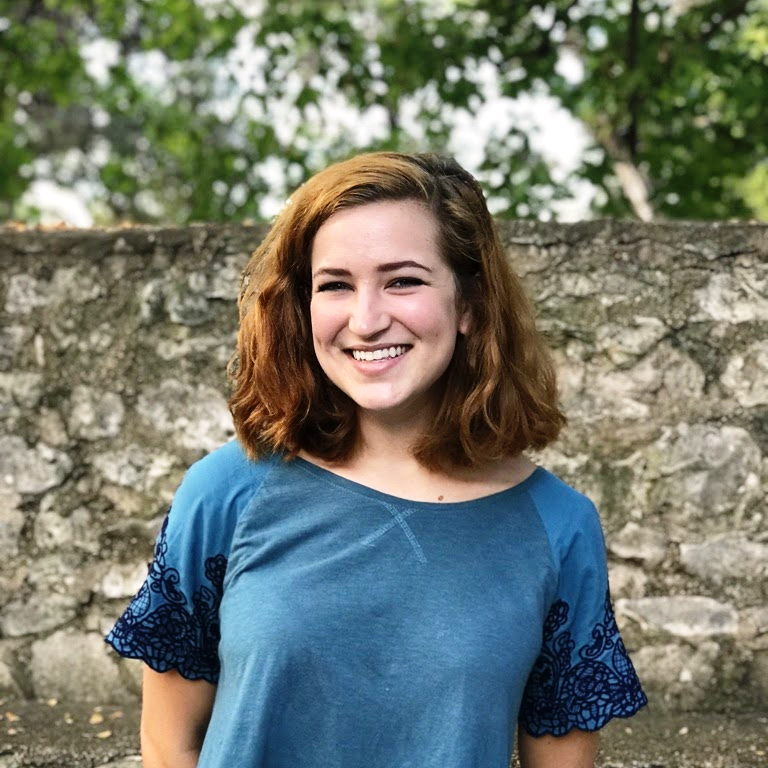 Emmalee Israel
Emmalee is originally from San Antonio but spent most of her time living in the Black Forest in Southwestern Germany. She moved back to the states to earn a degree in International Studies from Texas A&M University where she also studied French and German. She enjoys at home yoga, baking, reading and taking her dog on walks with her husband, Connor. She believes that chocolate and tea have healing properties and should be enjoyed liberally.
Gosia Nowak
Gosia studied languages and international relations in Aberdeen, Scotland. She Loves traveling and has traveled around Europe, Asia and the US. Prior to working at Casa, she's worked in education as an ESL teacher and educational consultant. Gosia works at Casa as a Case Manager working with French- speaking residents
Laura Smith
Laura has a background in volunteering & advocating in shelters, with immigrants, and in Latin America since 1989. Most recently, she volunteered at Posada for ten years, doing Blessingways for pregnant moms and guiding new moms and their newborns in the early postpartum period. Working at Casa with a staff & clientele of determined, smart, caring, multilingual people is an exciting new adventure for her! She looks forward to contributing and growing in equal measure.
Myriam Shehata
Myriam grew up in Atlanta and attended Vanderbilt University in Nashville, where she majored in biochemistry. As the daughter of immigrants from Egypt, she believes deeply that the best of America is its spirit of welcoming newcomers who seek a better life. This ideal led her to Casa during her year as a Jesuit Volunteer. She considers herself lucky to work alongside a group of justice-minded, compassionate people and is grateful for each day serving those who come to Casa from all over the world.
Caroline Tsai
Originally from Nebraska, Caroline moved to Austin five years ago to pursue a bachelor's degree at UT Austin. She is currently completing her final year in her two programs: English and Human Rights & Social Justice. Her studies in Human Rights led her to Casa Marianella, where she was awed by the profound work they do and all the ways in which they leave an impact that extends far beyond the doors of their buildings. She is thankful to learn, grow, and love within the endlessly giving Casa community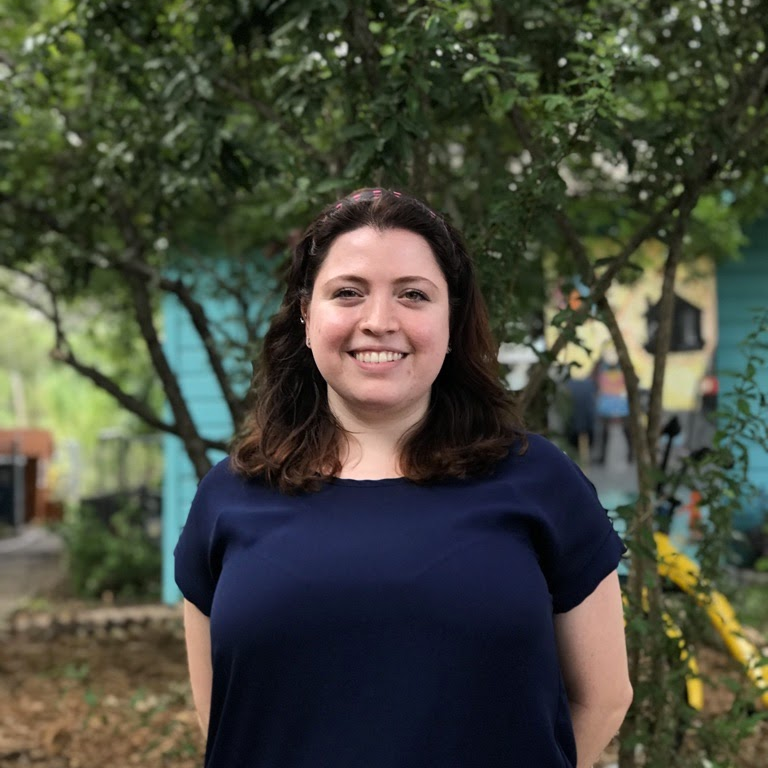 Laura Pisani
Laura is originally from Venezuela. She went to school in San Antonio at UTSA and received a degree in Modern Languages and Linguistics. Before coming to Casa she did two years of service with AmeriCorps (City Year and Literacy First). She is grateful she has the chance to be a part of a great team!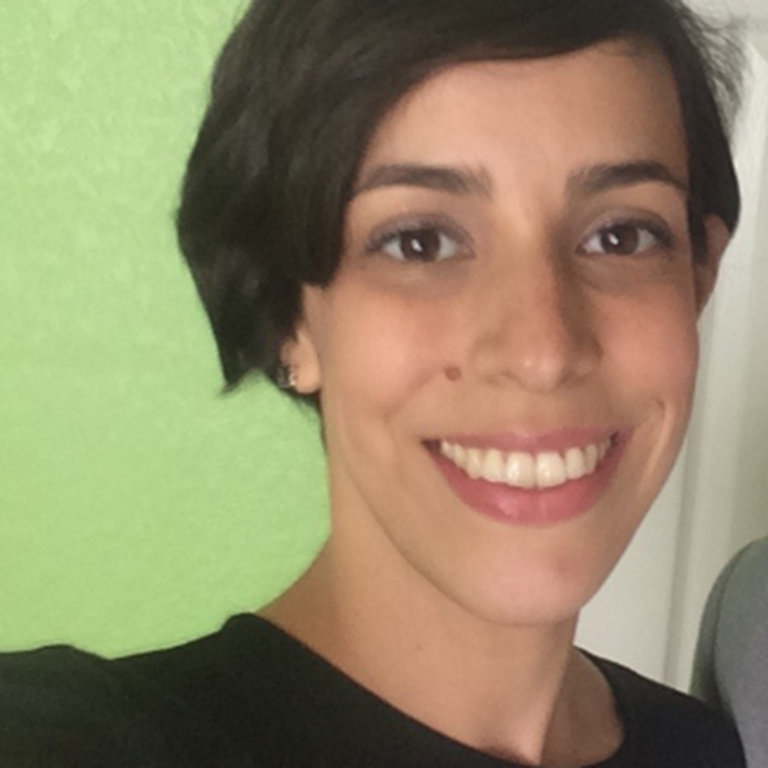 Daniela Garcia
Daniela was born in Nicaragua, raised in Mexico, and came to the U.S. to study Social Work at Texas State University. Most of her work has been with the elderly population and individuals with mental health illnesses. She is currently pursuing a Master's in Social Work at Our Lady of the Lake University and is working at Casa Marianella for her final internship. She is married, has two beautiful children, and enjoys the outdoors. She finds that the most interesting thing about Casa is the compassion and friendliness of the staff and the determination of the clients.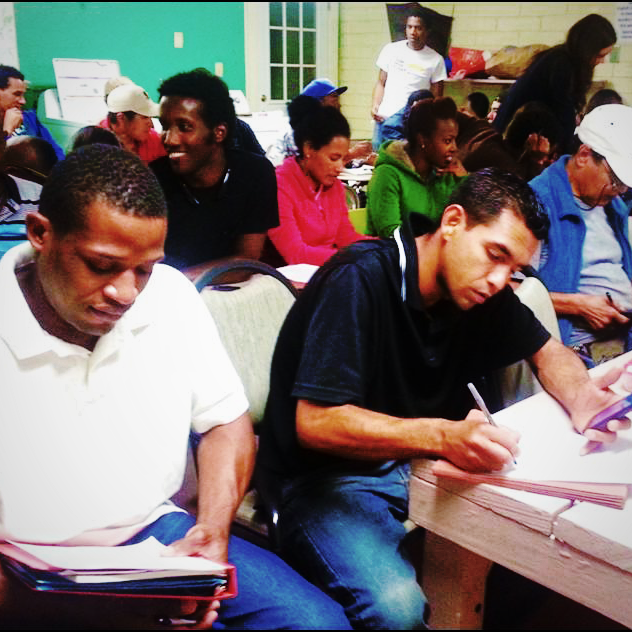 ESL Coordinator
At Casa since 2014, our ESL Coordinator brings a background of teaching English, Spanish, ESL, and intercultural studies in public and private schools (high school & middle school, college, adults), corporations, and nonprofits in the US, Latin America, and Spain, as well as working with international students and volunteer teams, leading cross-cultural service projects, and coaching.  Has multiple teaching certificates and graduate degrees and is a Qualified Administrator of the Intercultural Development Inventory (IDI).  Our ESL Coordinator loves working with and equipping our dynamic, dedicated, and creative teachers, as well as contributing to all of Team Casa!
Karen Dale Wolman
Grants Manager
Originally from New York, Karen Dale Wolman's activism started in L.A. during the ACT-UP and Queer Nation days.  She then went to work for a mostly gay Latino AIDS organization, wrote a couple of novels, taught college and found grant writing as a way to support nonprofits.  As her grandparents and great-grandparents left Eastern Europe when it was very unsafe to be Jewish in that part of the world, the work of Casa Marianella is dear to her heart.  Karen earned a Master of Professional Writing from the University of Southern California and a B.A. in Communication Arts and Media from Queens College, City University of New York.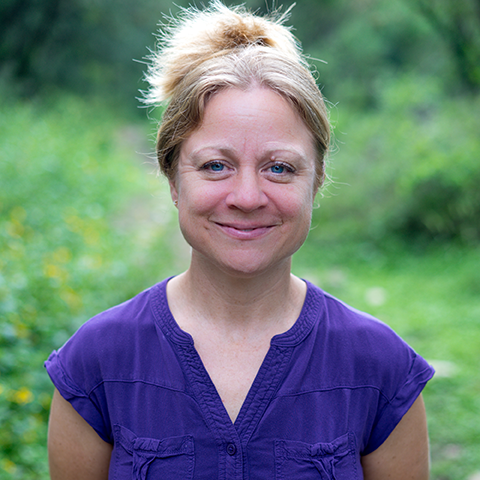 Patti McCabe
Patti is from Austin, Texas. She attended Boston College and studied Psychology. She has traveled to Spain, Mexico and Italy. Her favorite destination so far is Mexico City. She decided to work at Posada to return the gift of hospitality to newcomers in need.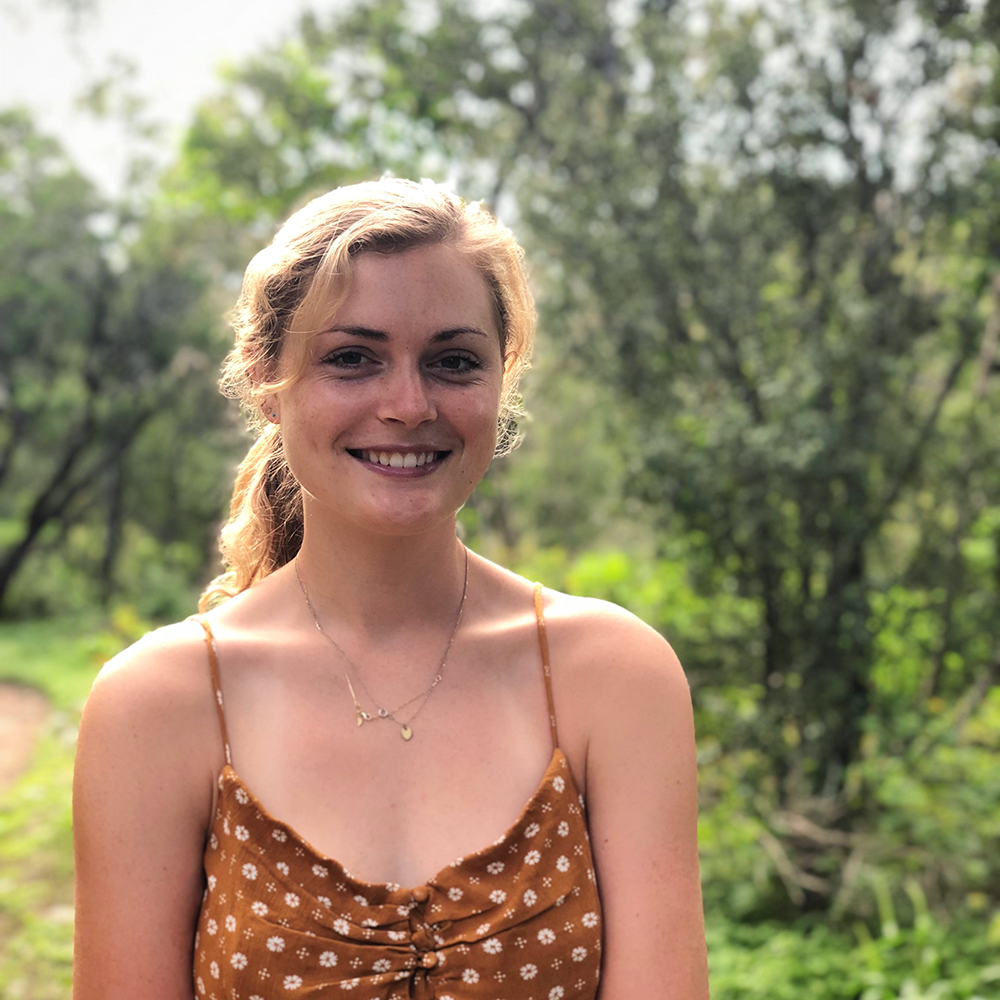 Anna
Anna grew up in Massachusetts, and then moved to Lewiston Maine to go to Bates college, where she pursued an interdisciplinary combination of politics, education, and sociology focused on social justice and inequalities. In college she got the chance to work in predominantly immigrant high school classrooms and after school programs. In light of increasing hostility and changing legislation for immigrants she left college eager to get involved in positive efforts to lessen the barriers faced by people entering and living in this country. After graduating she briefly wrote grants for a grassroots immigrant advocacy organization in New York City, before moving to Austin to work at Posada Esperanza. She is so happy to get to work one on one with people and families at Posada and to be learning from the wonderful and ever changing Posada community every day.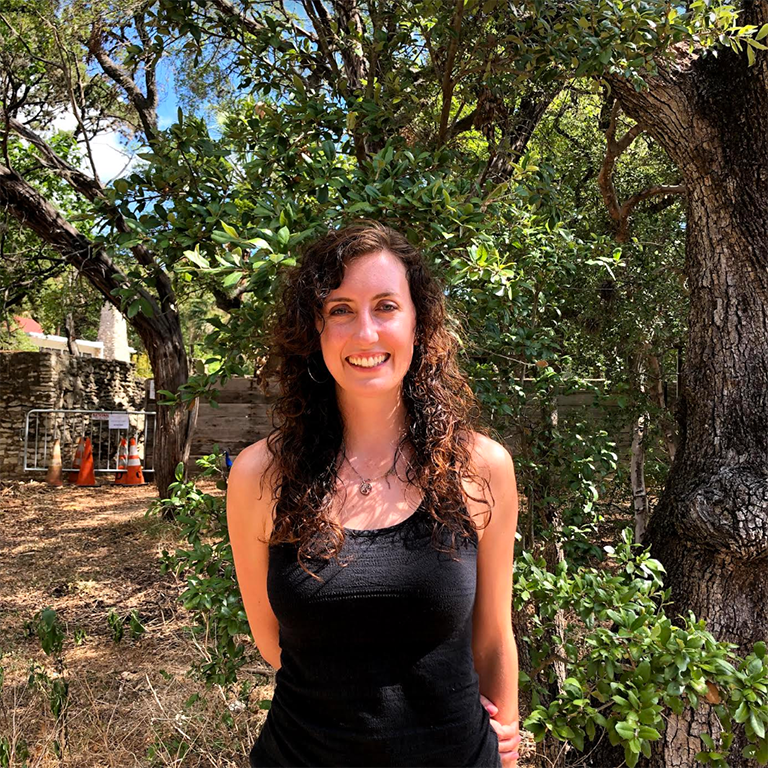 Sofia
Sofia grew up in Vermont, but has lived in a number of different states and countries in the last 8 years. While pursuing a B.A. in Global Liberal Studies at New York University, she became passionate about working with refugees and asylum seekers. Since graduating, Sofia has worked as a legal assistant at an immigration law office, an employment counselor at a refugee resettlement organization, and a community empowerment volunteer with a refugee legal services organization in Tanzania. She feels incredibly grateful to have the opportunity to serve as an AmeriCorps member at Posada Esperanza and to continue learning from and supporting immigrant mothers and children.
Kimberly Wilson
Kimberly is from Annapolis, MD, graduated from Elon University with a double major in Spanish and International and Global Studies. She is passionate about social justice and, more specifically, justice for those seeking asylum and refuge. She is thrilled to spend her AmeriCorps service year at Posada Esperanza.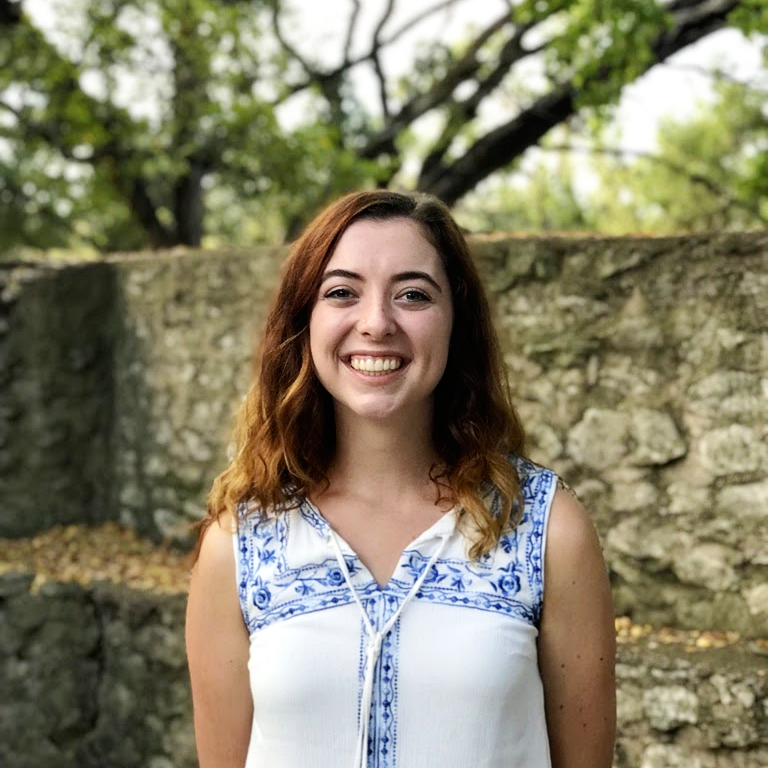 Casey McKenna
Casey is from Chicago and graduated from the University of Chicago with degrees in Comparative Human Development and Spanish. After spending a summer working at a community health nonprofit serving marginalized groups, including immigrant populations, she decided to pursue her passion for service and work to alleviate the barriers facing recent immigrants.
Elise Harriger
Elise is one of the attorneys at Casa Marianella and director of the legal clinic. She works with asylum seekers and immigrant victims of crime. Her inspiration for doing immigration law came from the year she served as an Americorps member at Casa Marianella in 2004-05. She attended UT for undergrad and law school and Oxford University for grad school.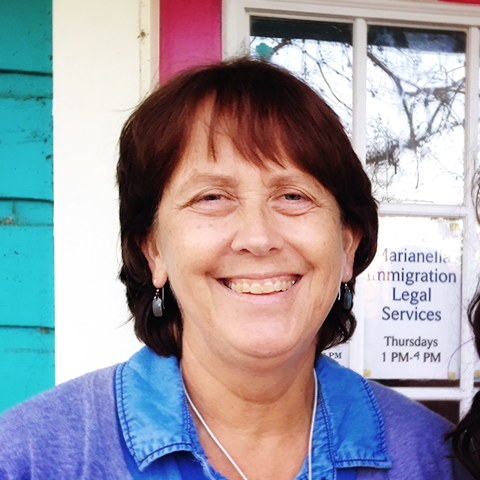 Sarah Woelk
Sarah has worked at the legal clinic since January 2011. After retiring from Texas state government, Sarah spent a year as an Americorps volunteer in a bilingual classroom. Her work with immigrant families led to her interest in immigration law.